Journeys & Travel
BLEASDALE, William Footsteps of the Celts by Rail
Journeys around Scotland and Ireland taken in 2003 and 2007.
BODY, Geoffrey Cameron's Guide to the Esk Valley Railway: Middlesborough - Whitby, One of England's Loveliest Lines
British Railways [Pathfinder] Rambles in Hertfordshire
AR4055
Revised BR edition of the LNER booklet.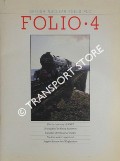 CARTWRIGHT, Bob Flying Scotsman to Sellafield
British Nuclear Fuels plc Folio: 4
BNF house magazine with illustrated account of the Sellafield Sightseer specials in 1987.
DAKERS, Caroline British Railway Journeys
Combined edition describing four journeys:
Paddington to the West;
King's Cross to the North;
Victoria & Waterloo to the South;
Euston to the Midlands & Northwest.